30 Delicious Meals To Cook While On Quarantine
April 23, 2020
1. Rhubarb Tart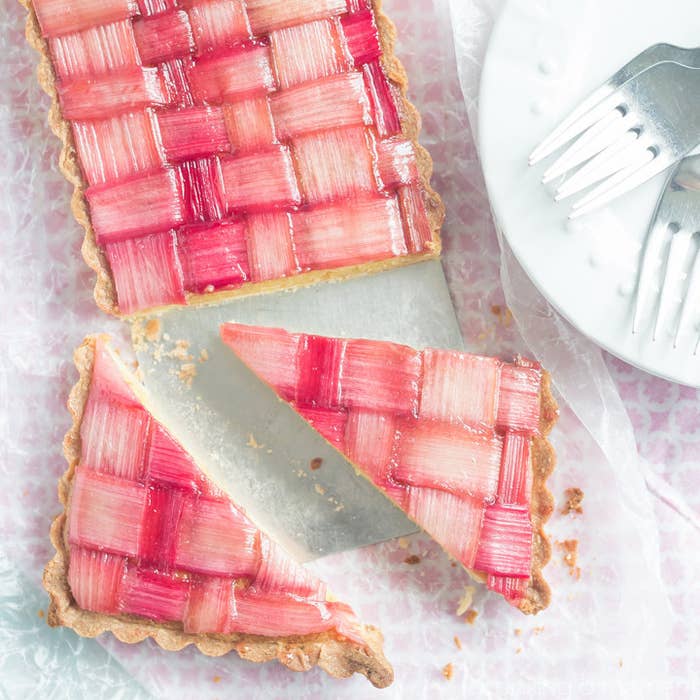 But how much do you really love plaid? Recipe here.
2. Grilled Mango Chicken with Strawberry Mango Salsa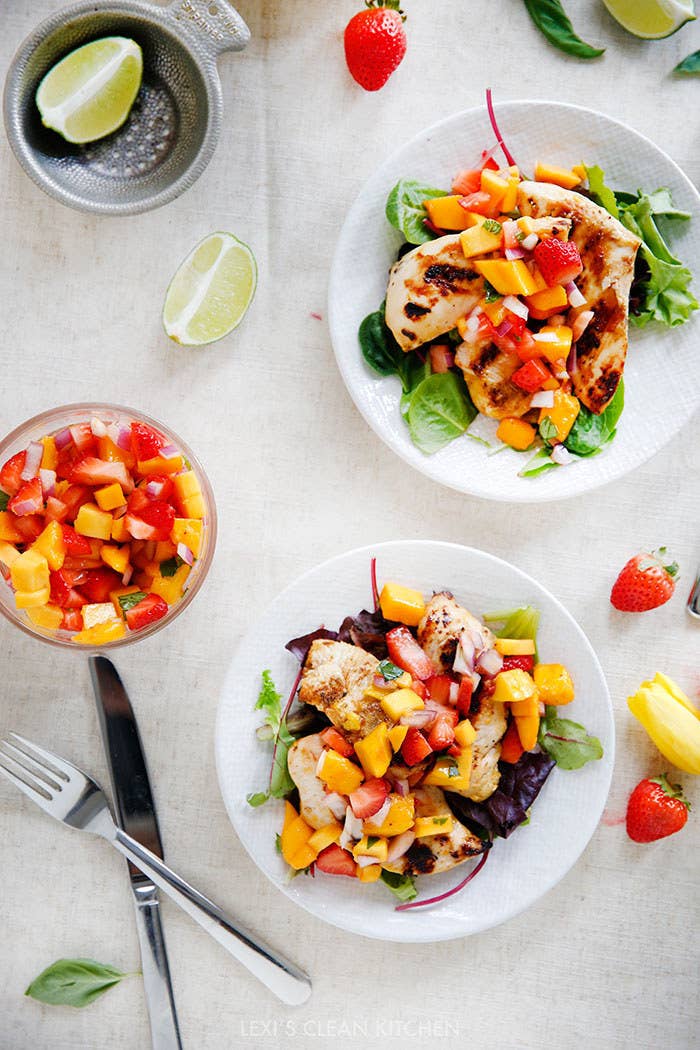 Recipe here.
3. Broccoli Melts
It's like broccoli cheddar casserole… on bread. Recipe here.
4. Steamed Mussels with Fennel and Tarragon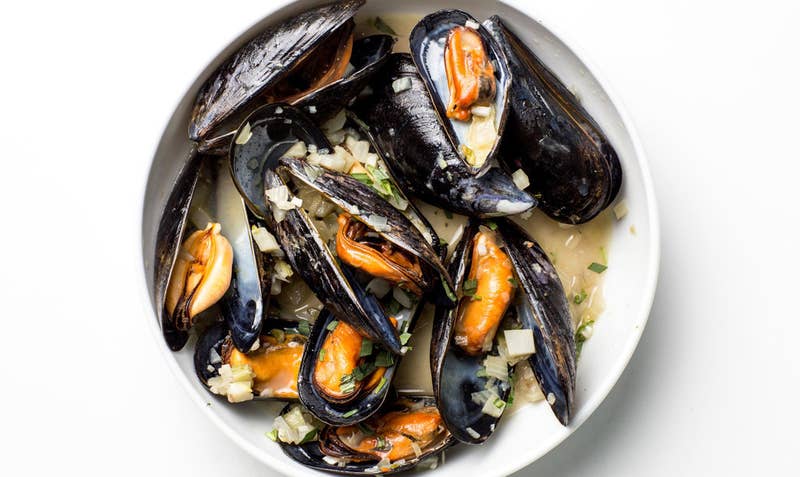 So perfectly simple, you won't even believe that you cooked this yourself. Recipe here.
5. Strawberry Shortcake Cupcakes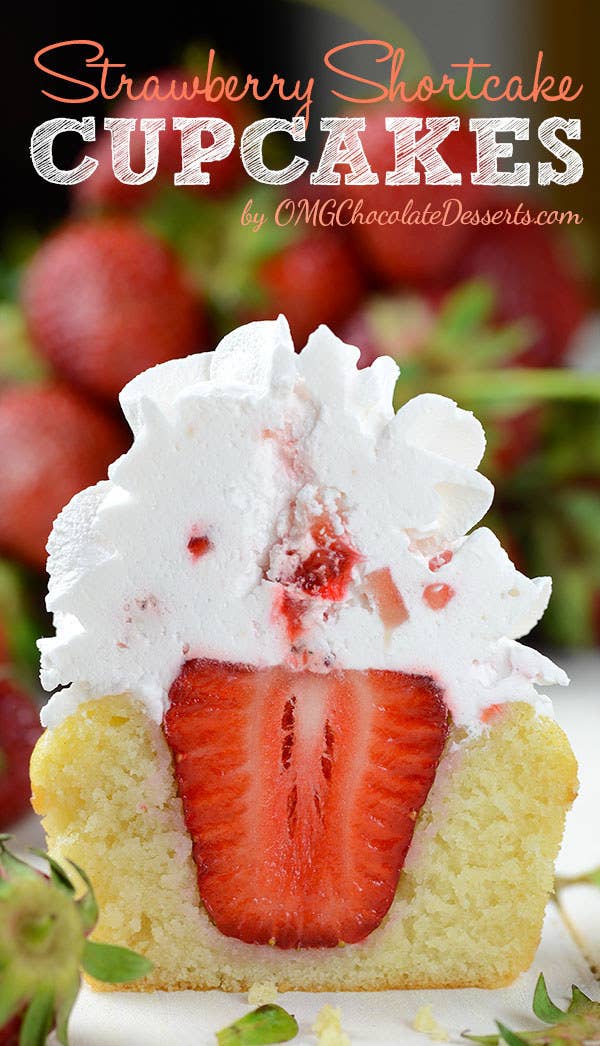 The cutest dessert you could bring to a potluck. Recipe here.
6. Lemony Herb-Loaded Chopped Greek Salad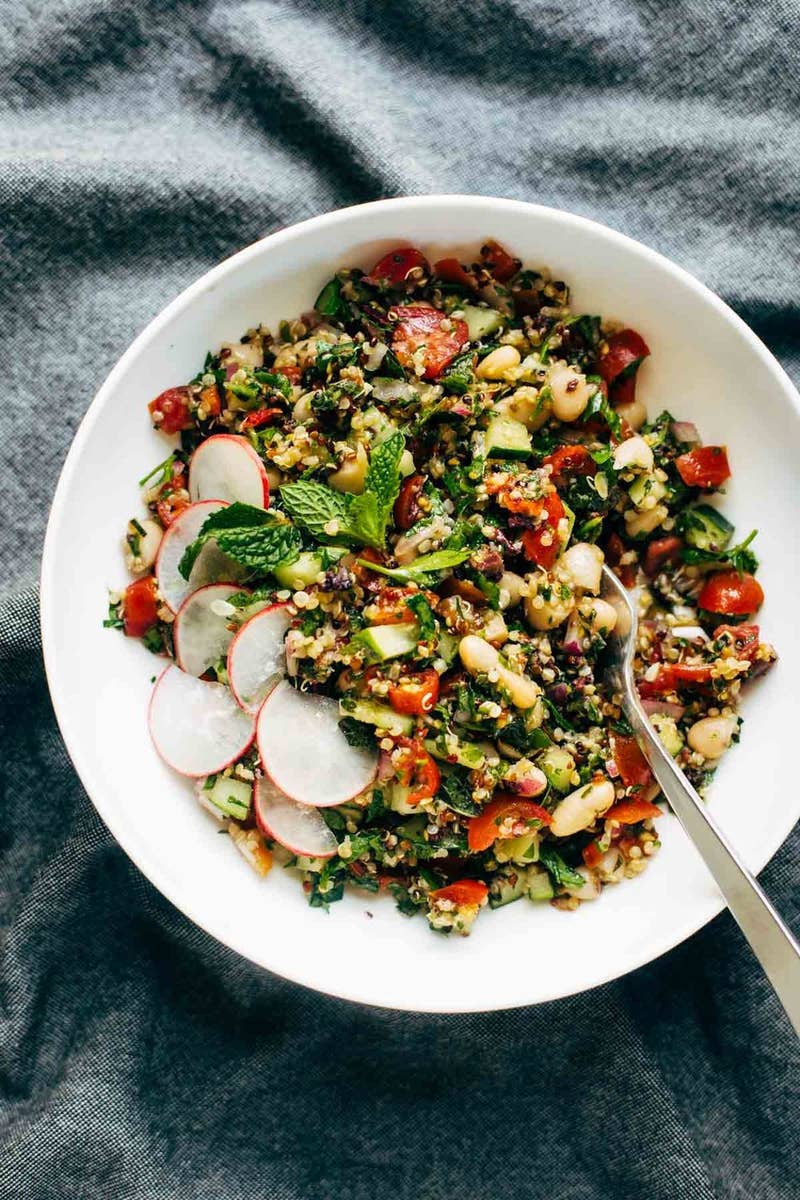 Recipe here.
7. Artichoke Ricotta Flatbread
Everybody knows "flatbread" is just a sophisticated way to say "pizza". Recipe here.
8. Blackened Salmon Burgers with Herbed Cream Cheese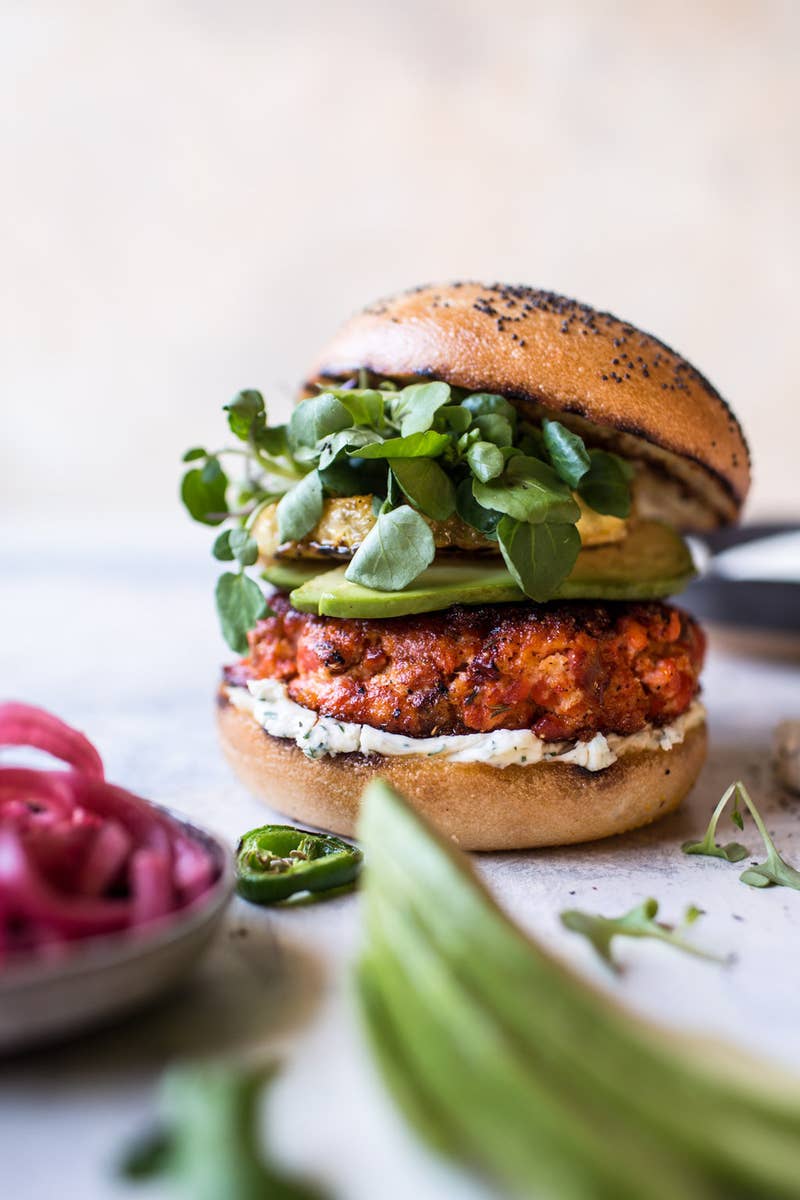 Soon it'll be time to fire up the grill. But for now, these salmon burgers get seared to perfection in a skillet on the stove. Recipe here.
9. Thai Spring Rolls with Cashew Dipping Sauce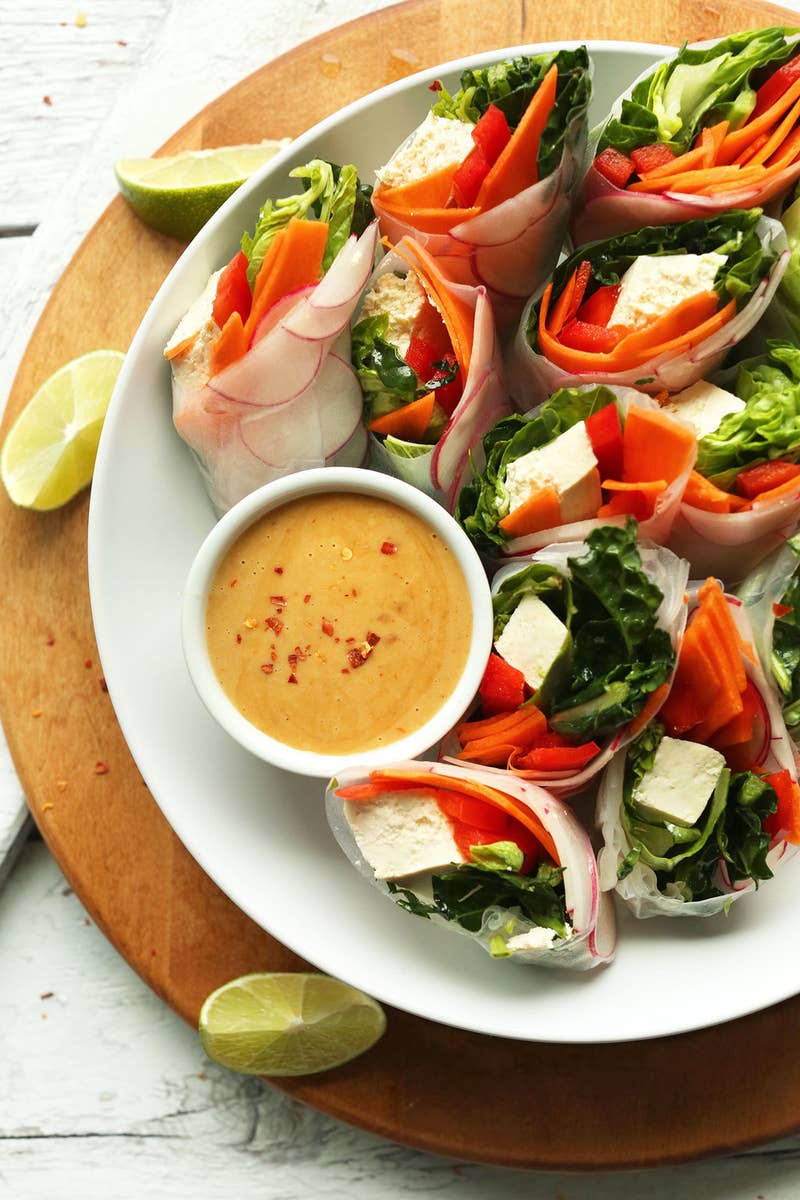 Recipe here.
10. Veggie Hummus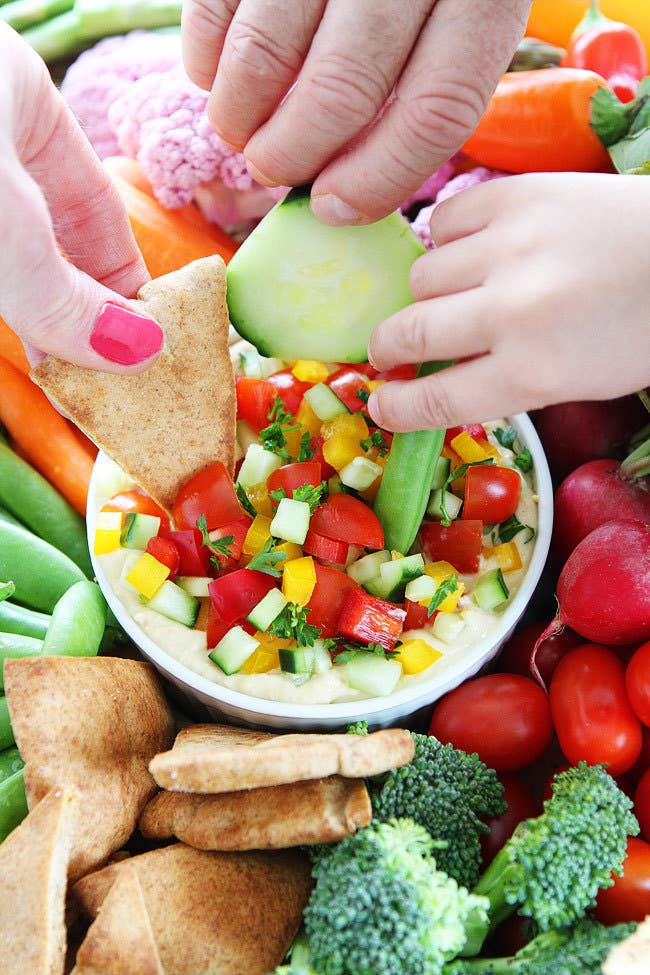 Invite your friends over for a huge plate of colorful crudite and this veggie hummus. Recipe here.
11. Spring Fettucine Primavera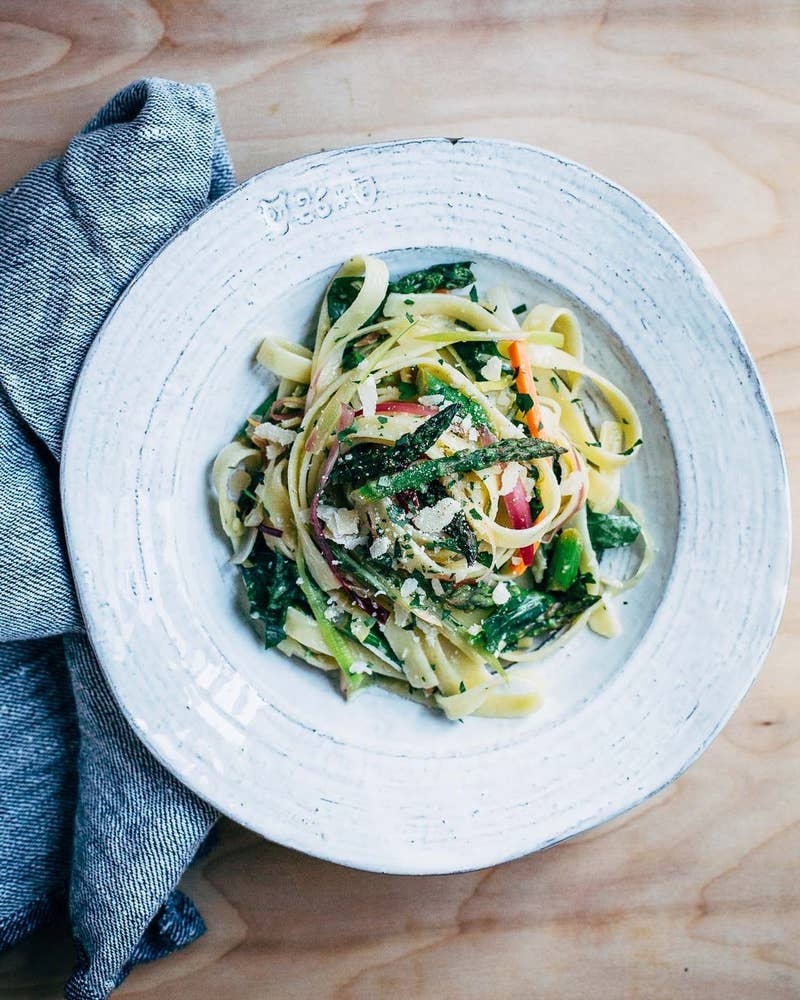 Here's an easy weeknight pasta dinner that you'll feel great about. Recipe here.
12. Pad See Ew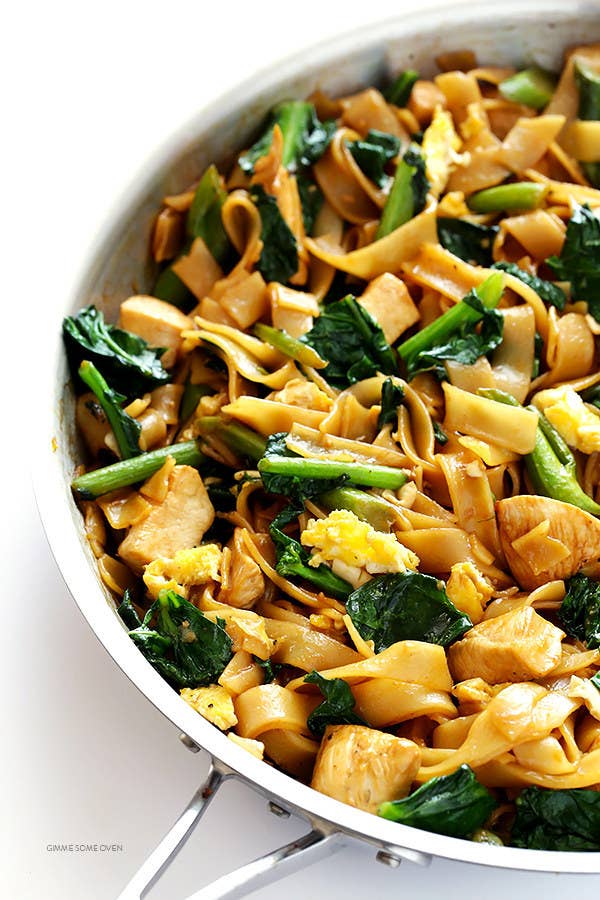 It isn't bikini season yet. Recipe here.
13. Everything Spring Farmer's Market Salad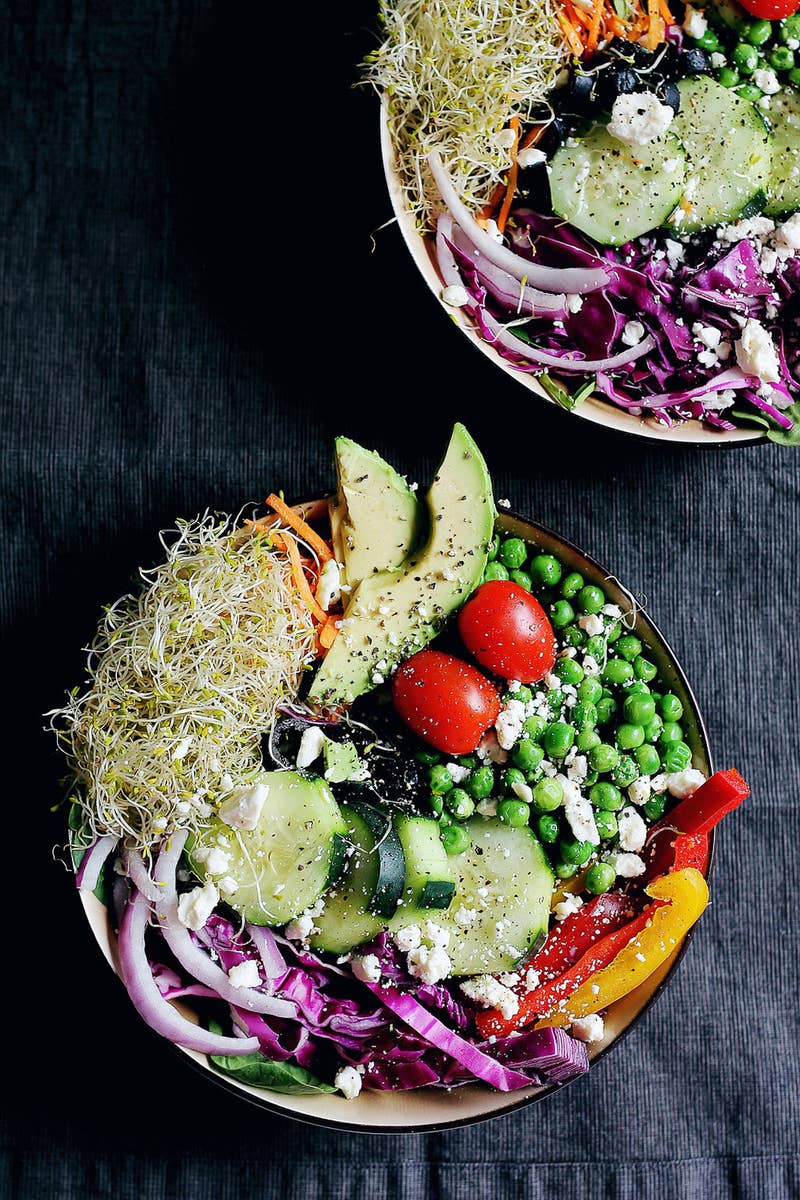 Power bowls are the big new thing. Recipe here.
14. Rhubarb Meringue Cups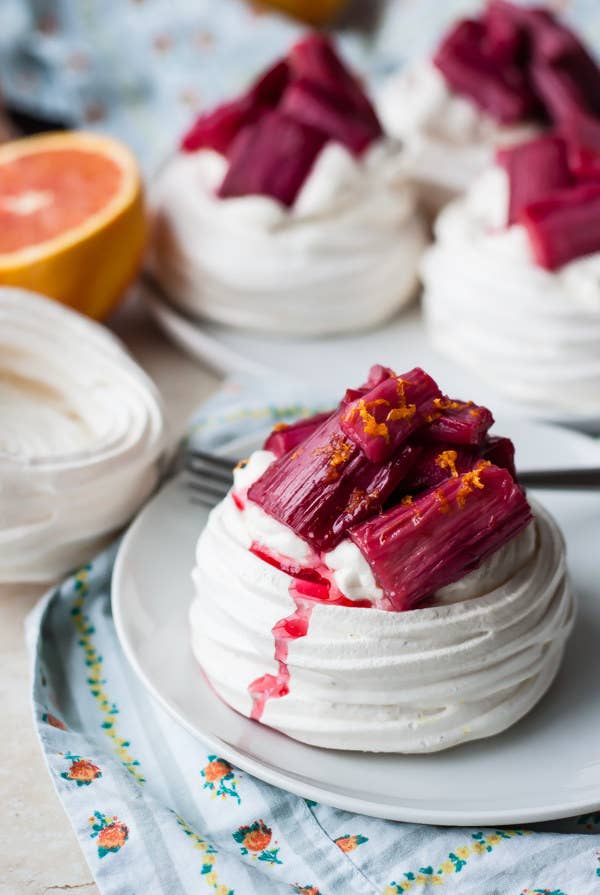 Recipe here.
15. White Beans with Garlicky Parsley Oil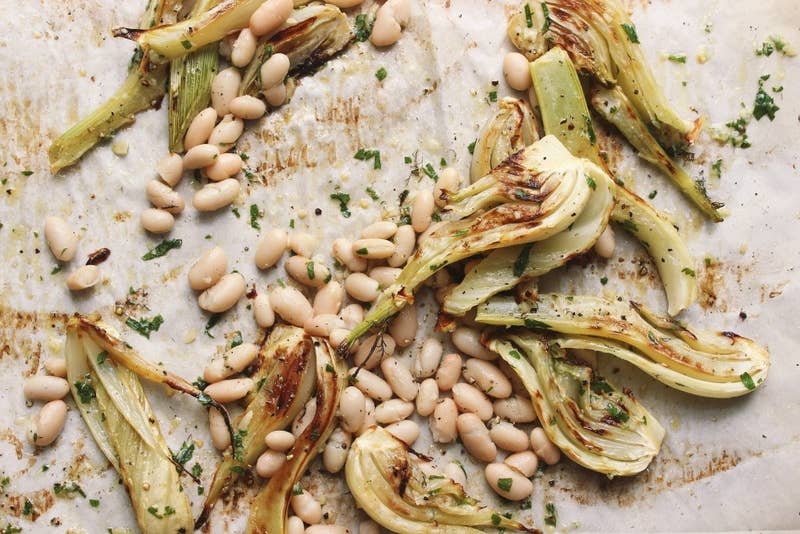 This easy side dish is extra satisfying, thanks to the addition of fiber-rich white beans. Recipe here.
16. Pecan-Encrusted Okra
I mean, YUM. Recipe here.
17. Strawberry Tiramisu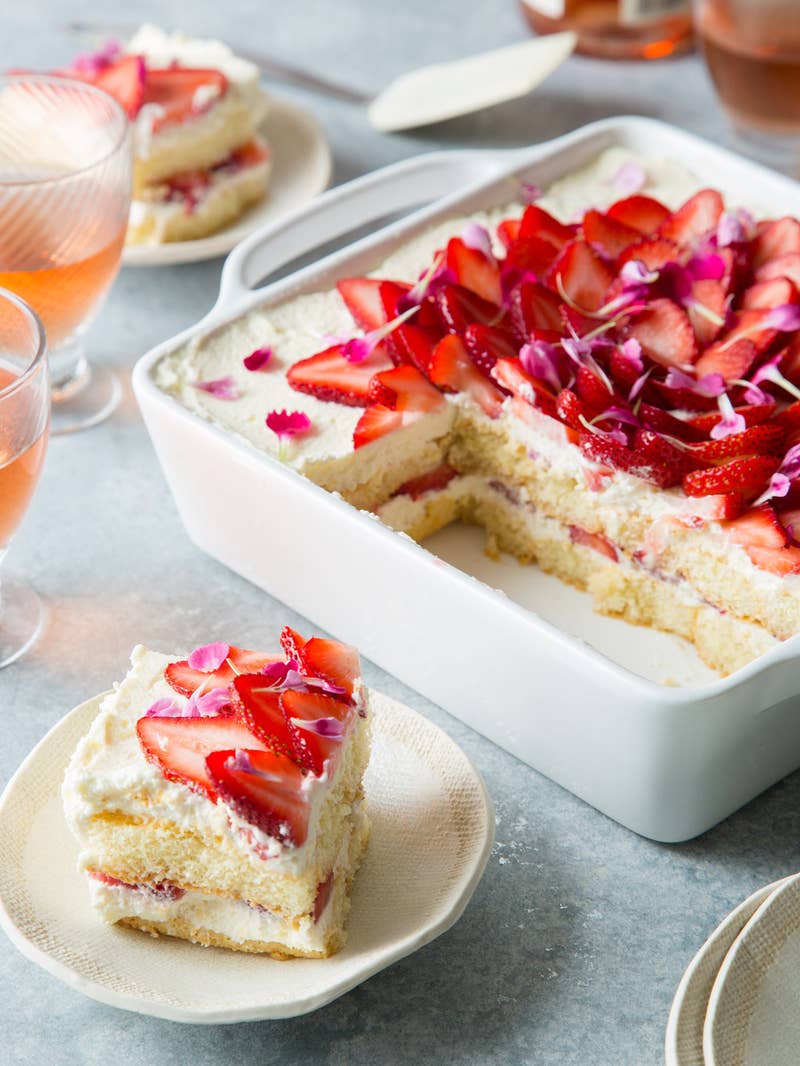 Recipe here.
18. Miso Black Sesame Caramel Corn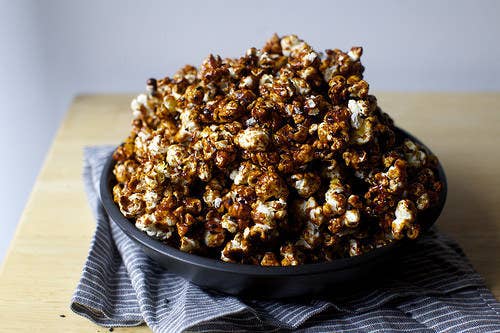 Seasonal? Nah. Just timelessly delicious. Recipe here.
19. Hawaiian Chicken Fajitas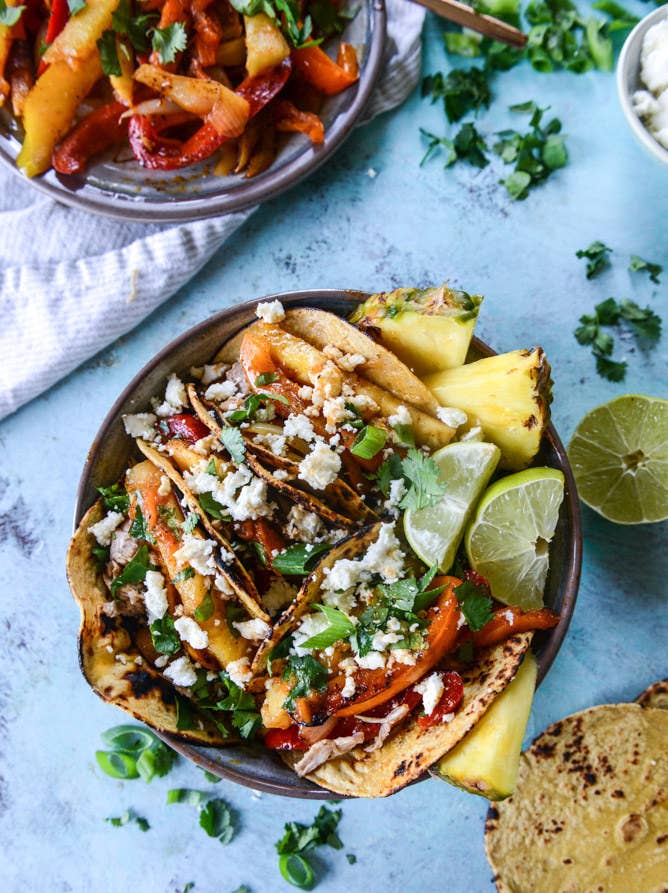 Bet you didn't even realize that regular fajitas were severely lacking in pineapple until this very moment. Recipe here.
20. Fresh Mango Margarita Frosty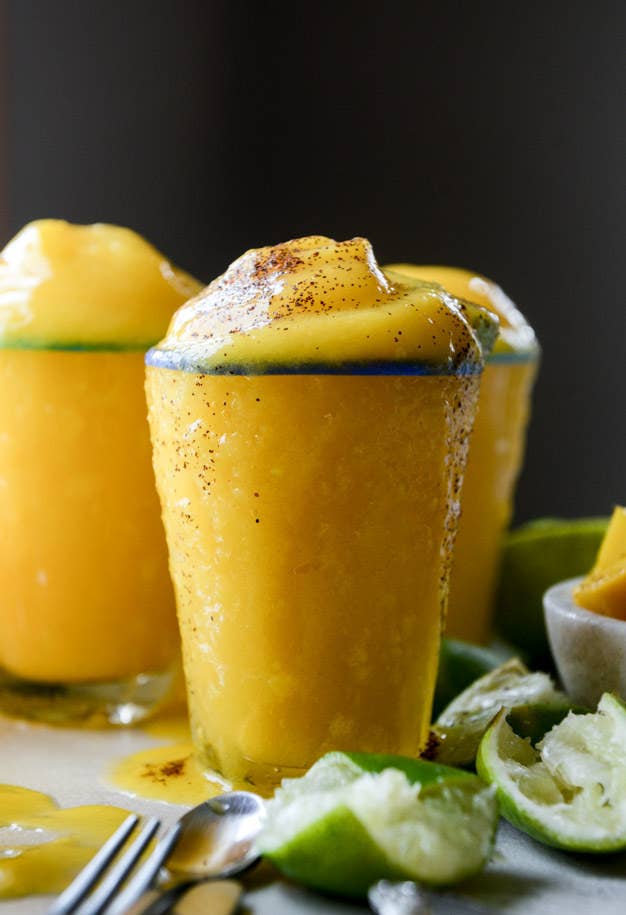 A dessert that will get you drunk is truly the ultimate home run. Recipe here.
21. Yellow Coconut Curry with Mango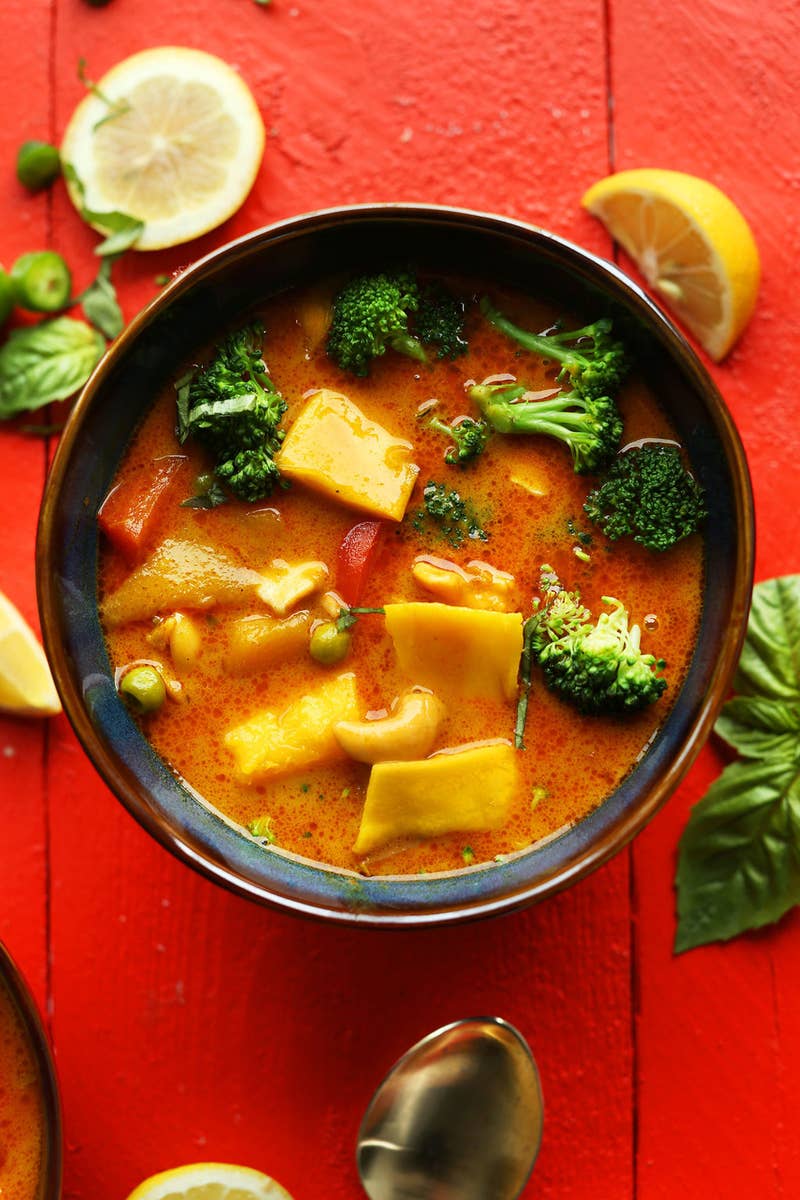 Recipe here.
22. Homemade Ricotta Gnocchi with Asparagus Pesto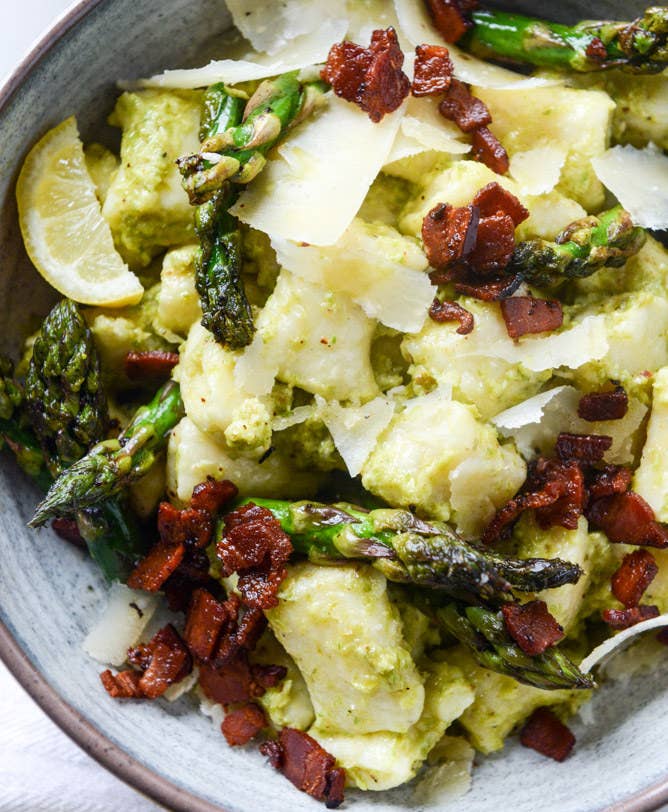 Once you've tried homemade gnocchi, regular pasta may be ruined forever. Recipe here.
23. Broccoli and Chicken Quinoa Casserole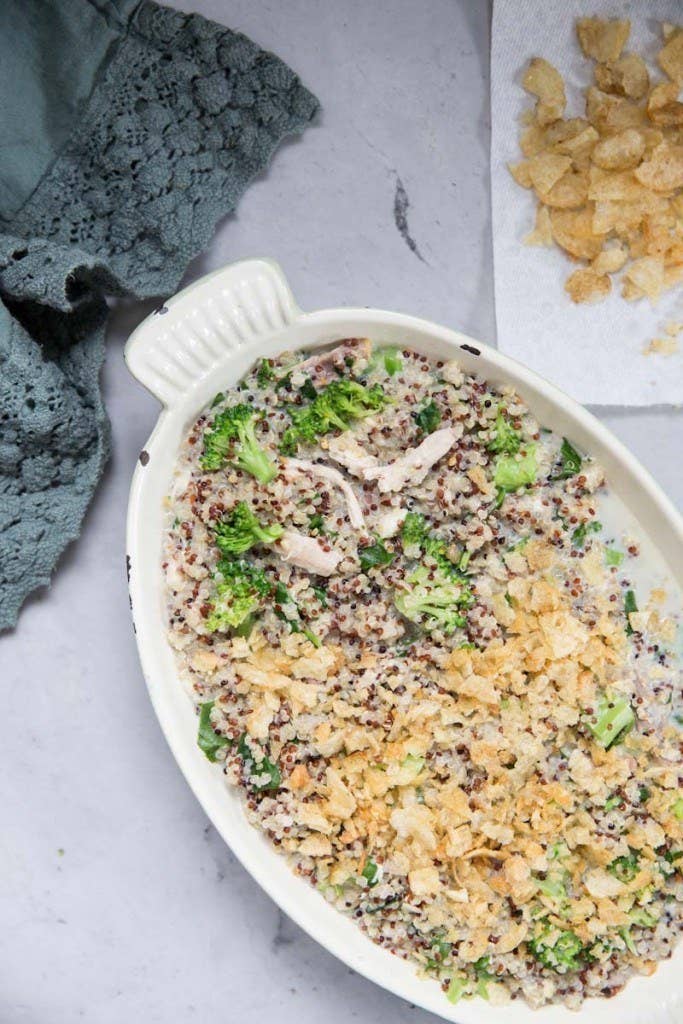 Yep, that's a potato chip topping. Recipe here.
24. Spiced Lentil Soup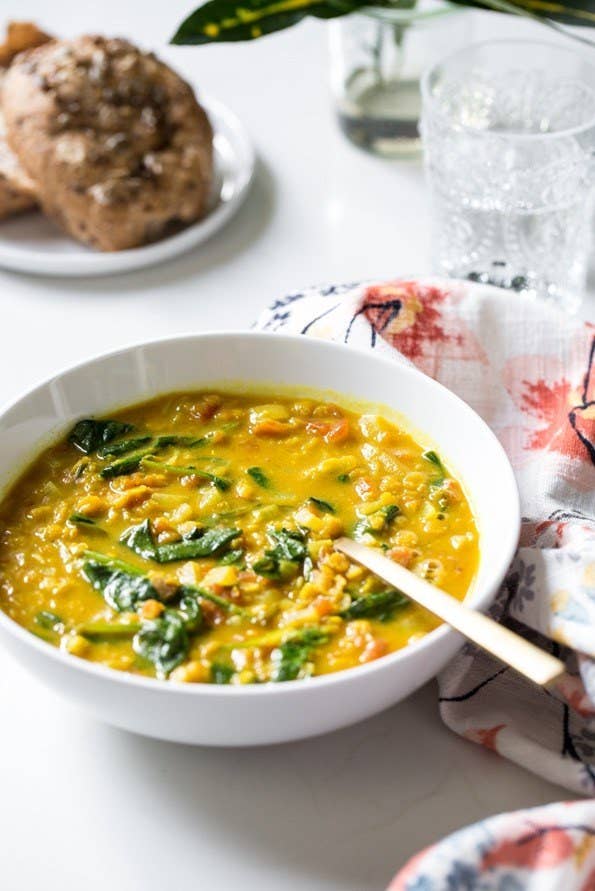 Make a big batch of this healthy, vegan soup one night, then pack leftovers for lunch. Recipe here.
25. Salmon Pappardelle with Spinach and Watercress Pesto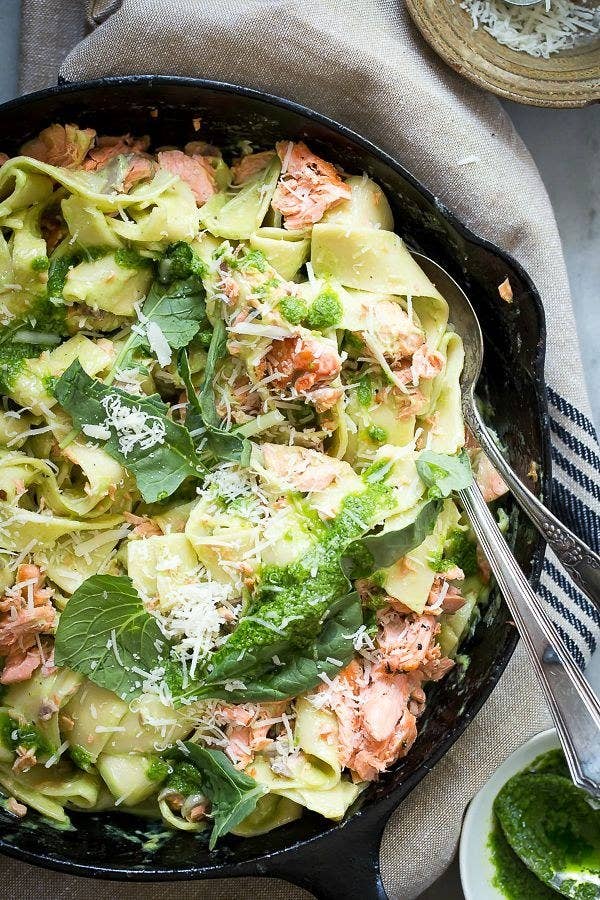 Recipe here.
26. Tartine's Potato-Crusted Quiche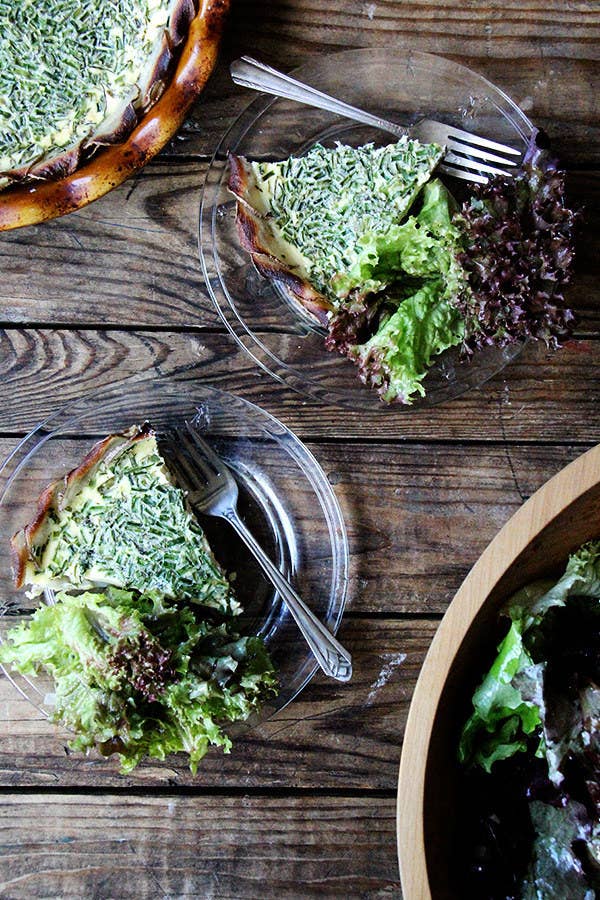 Who needs pie crust when you can have an outer layer of thinly sliced, perfectly cooked potatoes? Recipe here.
27. Blackberry Cheesecake Brownies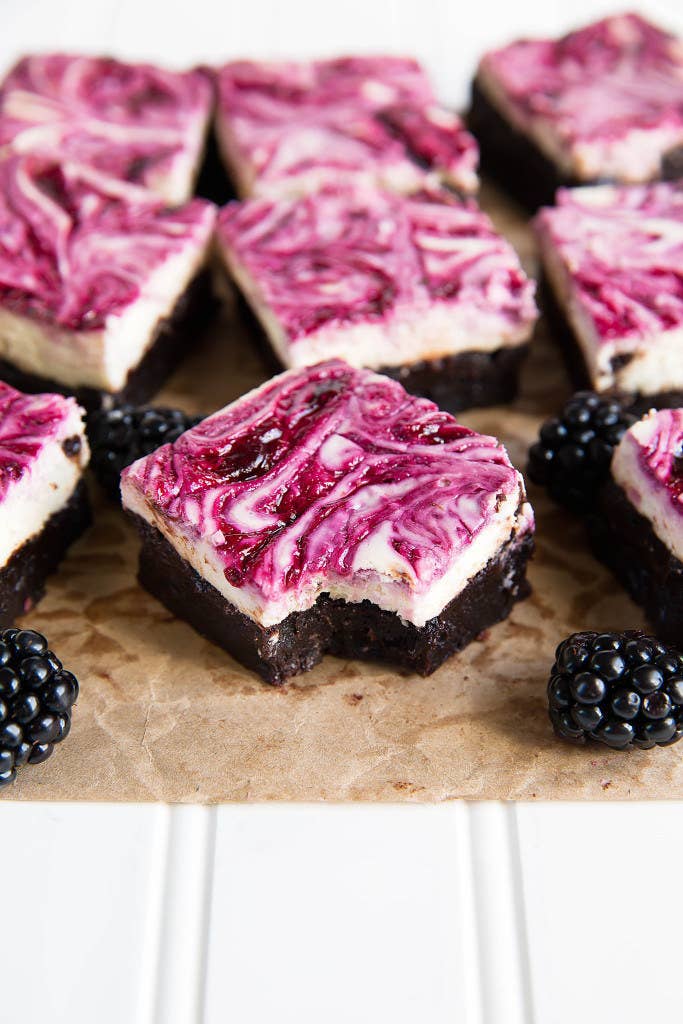 Recipe here.
28. Oatmeal Superfood Breakfast Bars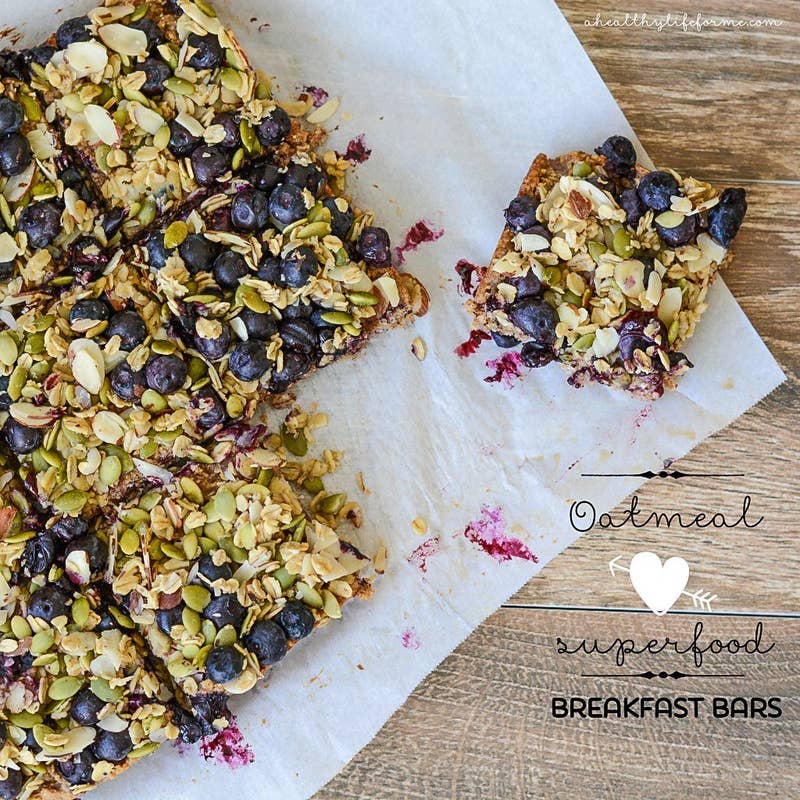 Blueberries add a fresh touch to these homemade granola bars. Recipe here.
29. Mediterranean Baked Trout with Olives, Fennel, and Tomatoes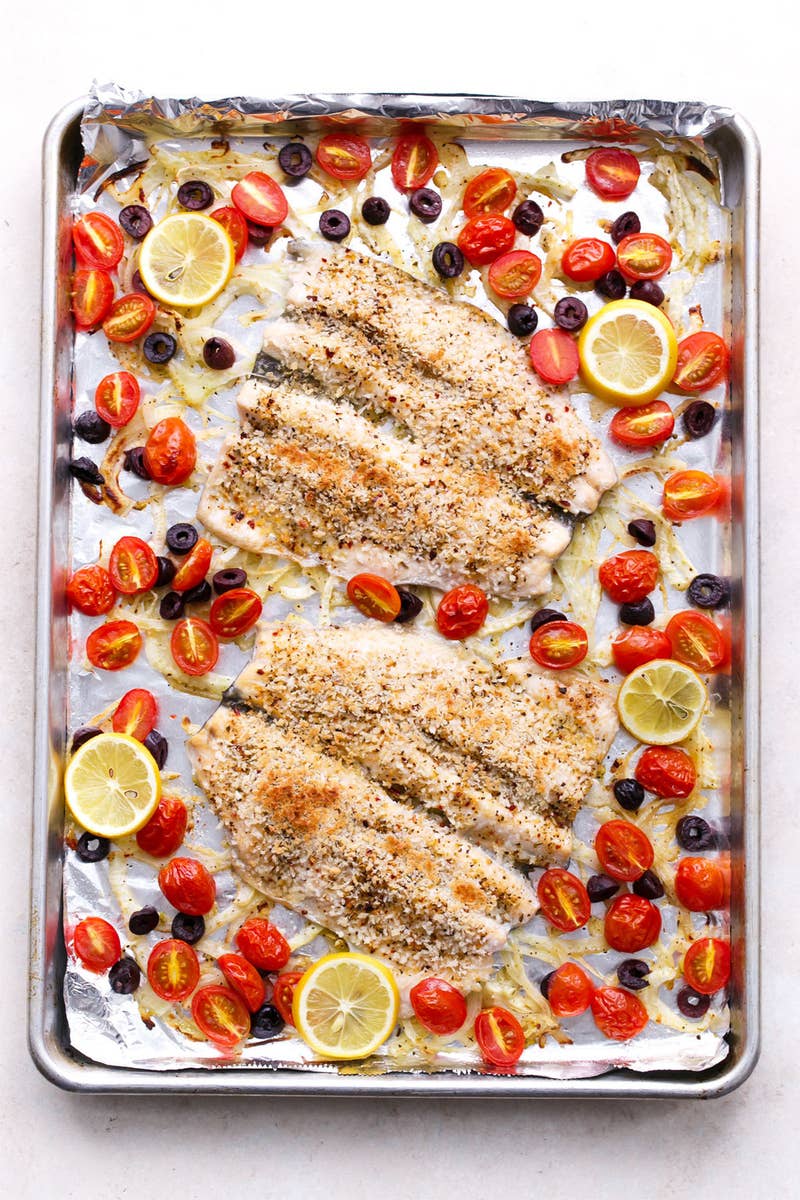 A sheet pan dinner that takes less time than chicken. Recipe here.
30. Artichoke Avocado Toast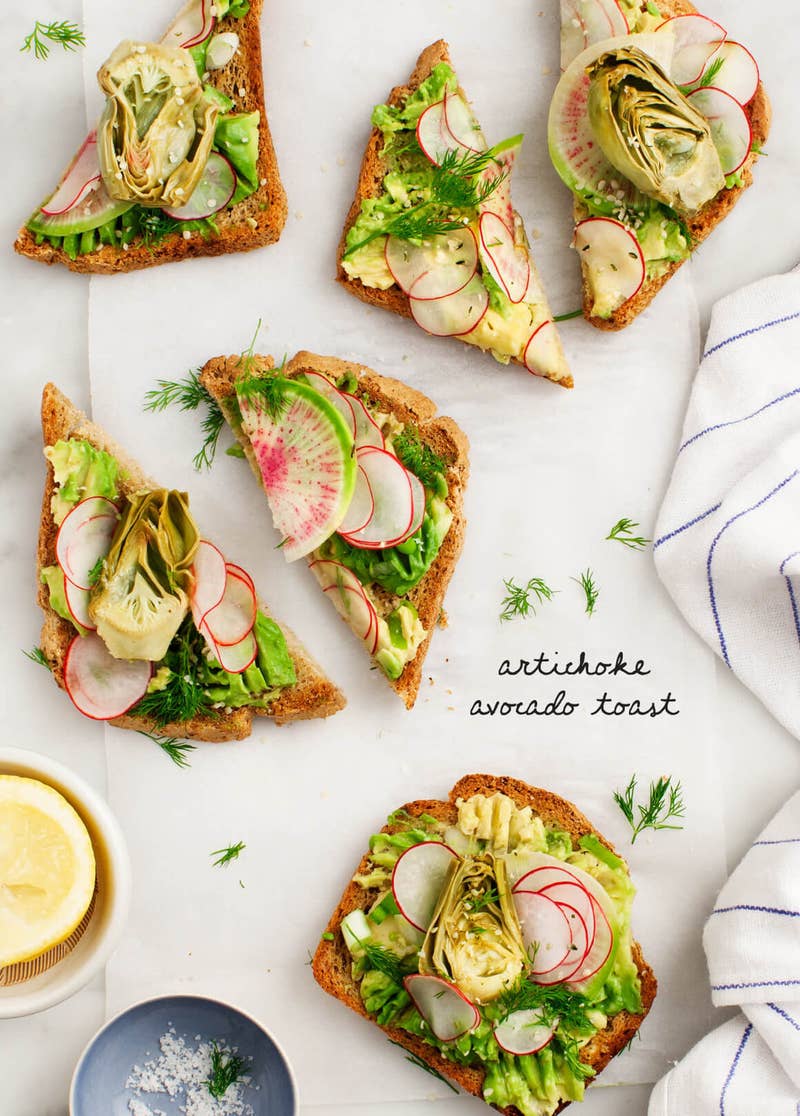 Seasonally on-trend. Recipe here.
Bonus Recipe. Red Wine Gin Sour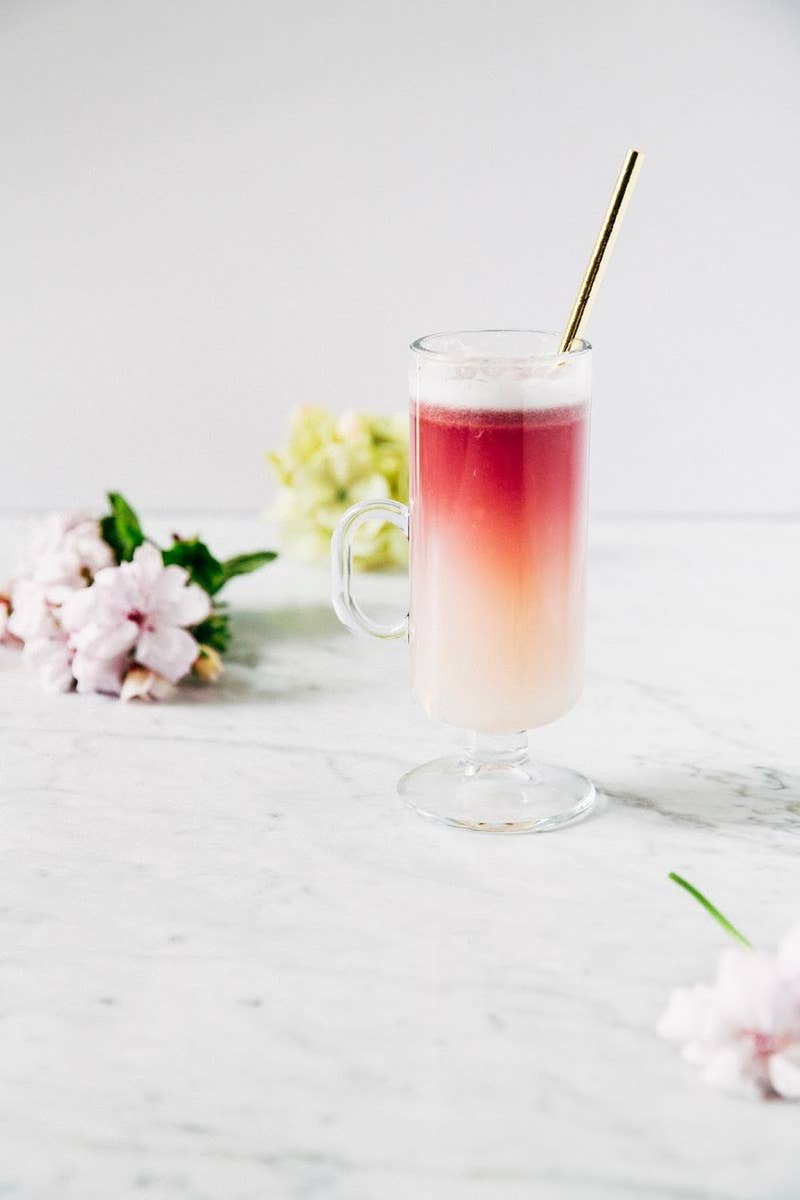 Get to sipping one of these on the porch immediately. Recipe here.